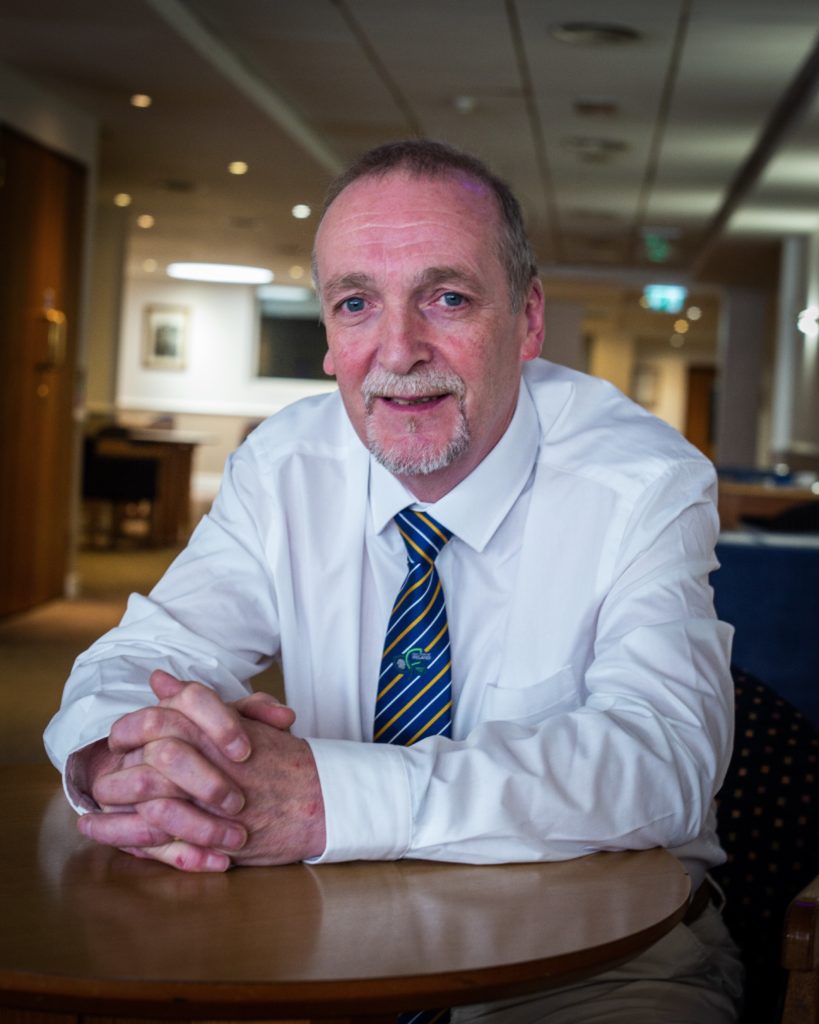 PRESS RELEASE
Lions Elect Antrim Governor
Bernard Black has been elected as District Governor of Lions Clubs in Ireland.
He heads an organisation of 2,500 Lions who are members of 106 clubs located throughout the island of Ireland. They are part of the worldwide Lions Clubs International which is the world's biggest voluntary service organisation with 1.7m members in 45,000 clubs spread across 206 countries and regions.
Bernard Black is a native of Carnlough, in the Glens of Antrim, an 'Area of Outstanding Natural Beauty' and a 'World Heritage Site'.
He was educated at St. John's PS, St. MacNissi's College, New University of Ulster and the University of Liverpool and holds a degree in Ecology and Post Graduate qualifications in Education and IT in addition to a Masters in Microelectronics.
His father was a Charter (Founder) Member of Antrim Coast Lions Club and Bernard joined the club in 1984, the year his father died. A committed Lion from the beginning, Bernard was twice Zone Chairman and twice Regional Chairman. He has been Global Leadership Coordinator and was second and first Vice District Governor prior to his election as District Governor.
Bernard is John Moores Foundation Trust Fund manager for Northern Ireland and is an elections consultant for both Idox Elections and Modern Democracy.
With more than 1,000 books on his Kindle, Bernard is a keen reader. He also claims to 'play the guitar badly' and enjoys computing and consuming red wine.
The eldest of a family of five boys and two girls, Bernard married Kate 43 years ago and they are blessed with four daughters, two grandsons and two granddaughters