Fourteen local organisations from the city and county received funding from the Kilkenny Lions Club at a recent presentation in Bollards, Kieran Street, Kilkenny on 3rd March 2023.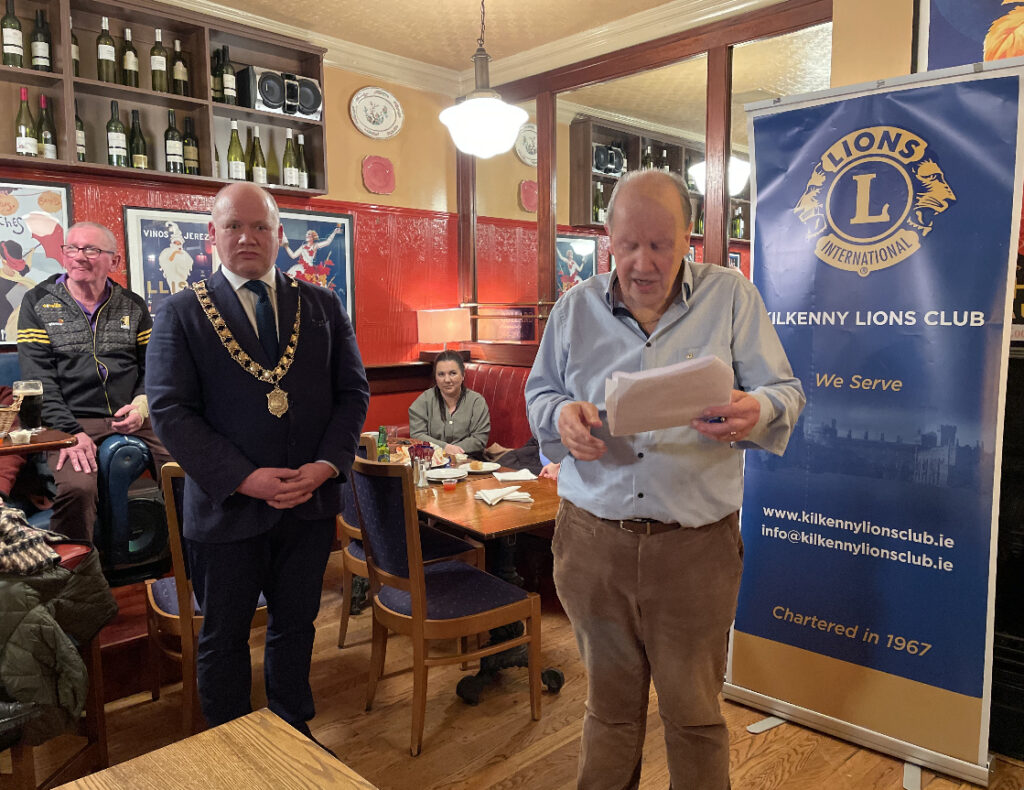 George Candler a long time member and past President of the club was MC for the event.
The Fourteen recipients were
Education-Young People
Newpark Close Resource Centre
Fr. McGrath Resource Centre
Mill Family Resource Centre, Urlingford
Droichead Family Resource Centre, Callan.
Elderly
Mullinavat Active Retirement Group
St. Canices Troy's Court day care centre
Mount Carmel care for the Elderly nursing home
ALONE
Health
Family Carers Ireland
South East Radiotherapy Trust-SERT
Cois Nore
Order of Malta
Special Needs
St. Patrick's Centre, Kilkenny
Youth